Top Ten containergardening Articles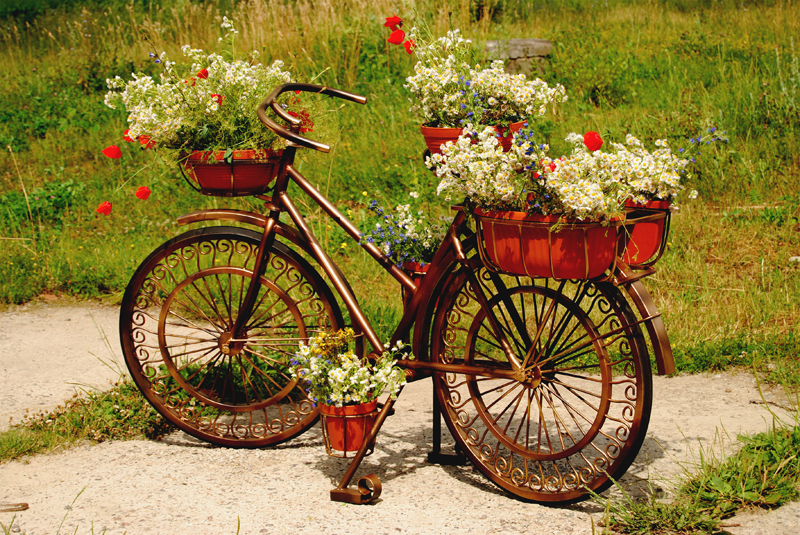 Here are the top ten articles for the Container Gardening Site! These rankings are live and get reset at the beginning of each month, so check back often to see what your fellow visitors are most interested in!
1.
Why Garlic?
Garlic is one of those vegetables that everyone can grow and that everyone should grow - it is so healthy and crammed with vital minerals and it seems crazy to suggest that a clove of garlic swallowed whole a day will help keep the doctor away ... sorry apples! If you haven't grow it yet please try!
2.
Shrubs - Mahonia
The various Mahonias, including Oregon Grape and California Holly Grape, are wonderful shrubs for containers. They are easy to grow, have clusters of yellow flowers in spring followed by pretty, edible fruit, then colorful foliage in fall and winter. Here are tips for growing yours!
3.
Fertilizers and Compost Tea
Because your plants have limited space for their roots to collect nutrients, they need extra care when it comes to feeding and disease prevention. Here is a recipe for an excellent liquid brew which you can use for amazing results!
4.
Nasturtiums are Nice!
Nasturtiums are nice, they're easy to grow, edible, pretty, colourful and they don't make a fuss … so with all those qualities and more – why not grow some in your containers? They don't ask for much, they thrill and they spill, so let them bedazzle, they do this well! Got some sunshine to spare?
5.
Strawberries - which one?
There are hundreds of varieties of strawberries adapted to a wide range of climates, and three main types based on when the plants bear fruit. Here is a summary of strawberry types with a list of some of the best varieties.
6.
Herb Tea – Grow your Own
Most of us enjoy a cup of herb tea now and then, if not every day. It is so easy to grow your own herbs and most can be used fresh or dried. When growing your own you can also make your own special concoctions. Here are instructions for growing, harvesting, drying and brewing your own herb teas.
7.
Sweet Bell Peppers
Sweet bell peppers are a garden favorite and very easy to grow in containers. Here are the tips you'll need to harvest a wonderful crop of sweet peppers right from your porch or patio.
8.
Lewisia – A Flowering Succulent
It's easy to fall in love with Lewisia 'Elise Mixed'. This low-growing, hardy, sun-loving, flowering succulent will make you smile. It grows in all sorts of places both indoors and outdoors. Containers will look rich, and rock gardens, crevices and pavers will love their company. Ooh la la!
9.
Herbs in Action - VERDOLAGAS
Verdolagas? Purslane? Pigsweed? Portulaca oleracea? Use any of these names and internationally someone somewhere would know about it. This edible herbaceous plant and beneficial weed is as versatile as they come. Shakespeare wrote of it! In containers? Of course! In the kitchen? Definitely.
10.
Roses grown in Containers
Roses can be grown quite successfully in containers, and not just the smaller varieties. Here are tips for growing beautiful container roses in sun and even partial shade!
Be sure to visit the
Container Gardening Archives
for all the articles!
Editor's Picks Articles
Top Ten Articles
Previous Features
Site Map