Top Ten containergardening Articles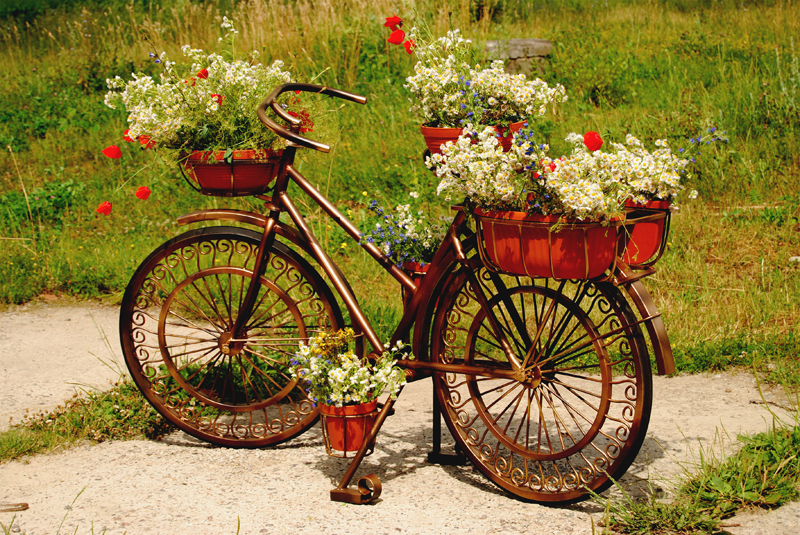 Here are the top ten articles for the Container Gardening Site! These rankings are live and get reset at the beginning of each month, so check back often to see what your fellow visitors are most interested in!
1.
Nasturtiums are Nice!
Nasturtiums are nice, they're easy to grow, edible, pretty, colourful and they don't make a fuss … so with all those qualities and more – why not grow some in your containers? They don't ask for much, they thrill and they spill, so let them bedazzle, they do this well! Got some sunshine to spare?
2.
Lewisia – A Flowering Succulent
It's easy to fall in love with Lewisia 'Elise Mixed'. This low-growing, hardy, sun-loving, flowering succulent will make you smile. It grows in all sorts of places both indoors and outdoors. Containers will look rich, and rock gardens, crevices and pavers will love their company. Ooh la la!
3.
Sweet Bell Peppers
Sweet bell peppers are a garden favorite and very easy to grow in containers. Here are the tips you'll need to harvest a wonderful crop of sweet peppers right from your porch or patio.
4.
Grow Garlic!
Just add organic garlic to your diet and your health will improve. All sorts of diseases and poor living lifestyles can be mended. That's the promise Nature makes when you take advantage of this amazing vegetable ... or is it an herb? Whatever - grow some soon and you won't look back!
5.
Potato Pots
There is nothing like the taste of vegetables harvested fresh from your efforts, and the nutty, creamy, moreish flavour of potatoes tops our list. Coming in all shapes and sizes they are easy to grow, and this kind and humble tuber just wants good soil, regular watering and sunshine. Mash anyone?
6.
Shrubs - Mahonia
The various Mahonias, including Oregon Grape and California Holly Grape, are wonderful shrubs for containers. They are easy to grow, have clusters of yellow flowers in spring followed by pretty, edible fruit, then colorful foliage in fall and winter. Here are tips for growing yours!
7.
Plant a Tree in a Pot
Artistry in a container could be a million and one things and it could be a tree. Trees are easy to grow, easy to care for, form good focal points, can offer fruit and beauty and calm and confidence, just ask anyone who is growing one already. Why not join them? Start planning now!
8.
Espalier - How to Trellis a Tree
Do you have a sunny wall perfect for fruit but too narrow for a tree? Do you have an unsightly garden area you would like to beautify? Then espalier a tree! Espalier is the art of training a shrub or tree to be flat against a surface, and can be the perfect solution for a narrow area.
9.
Killing your Plants Part Three
We seem to keep making mistakes, often unknowingly, that lea t poor container gardeining actions and dead or dying plants. It's easy to avoid these, and if you have read parts one and two of this series, then you've seen how to change if you need to. Temperature? Roots? Fertilisers? Neglect? Phew!
10.
The Promise of Herbs
The Promise of Herbs is fulfilled daily as we grow them or add them to our cuisines even if it is just a sprig of parsley somewhere! Herbs can do so much especially when it comes to healthy lifestyles and mindsets. What herbs are you growing right now? How does one choose I wonder? Grow some please!
Be sure to visit the
Container Gardening Archives
for all the articles!
Editor's Picks Articles
Top Ten Articles
Previous Features
Site Map