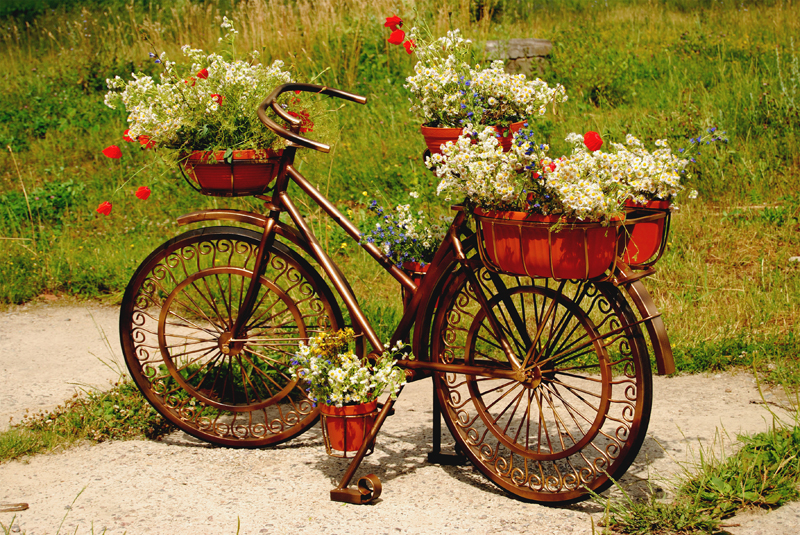 Such an important subject that covers types of Soils; Compost; Fertilisers; Plant foods; Mulches and more. A critical component of container gardening well covered with sound advice and information.
Earthworms in Containers.


Earthworms and healthy soil are like bread and butter or bacon and eggs – okay apart but a winning combination when said and acted upon together. With earthworms in your containers you'll certainly notice the difference in yields. Introduce some to your pots soon – you will be pleased you did!
Fertilizers and Compost Tea


Because your plants have limited space for their roots to collect nutrients, they need extra care when it comes to feeding and disease prevention. Here is a recipe for an excellent liquid brew which you can use for amazing results!
Coffee Compost for Containers


As an organic soil conditioner and fertiliser for plants, spent coffee grounds make a fine 'green' compost that will enhance your gardening space without a fuss – it's a green gardening practice that costs very little except your effort. Smell the coffee and get going – it's an amazing product!
Composting for Containers


Even if you have a very small space for your garden, you can still make your own compost. Composting doesn´t have to mean large piles of refuse which you turn and move with a pitchfork, it can be accomplished in a small area, with your kitchen scraps and garden trimmings. Here´s how.
Mulches and Mulching


What is mulch? When to mulch? Why mulch? How does mulching help containers? Who should mulch? Which mulch is best? Believe it or not this subject is a simple one but oh so important for your containers. Want answers to these questions plus some sound advice without too much ado? Read on …
Potting Soil Basics


The term potting soil is actually a misnomer! Good potting soil should contain very little soil.
Potting Soil Specialized Recipes


Different plant types have different needs: sun/shade requirements, water, temperature, nutrients. Soil requirements differ also – cactus prefer very well drained soil, azaleas prefer acidic, iris like alkaline soil. Here are recipes to make your potting soil match the needs of whatever you grow.
Editor's Picks Articles
Top Ten Articles
Previous Features
Site Map
Content copyright © 2018 by . All rights reserved.
This content was written by . If you wish to use this content in any manner, you need written permission.
Contact Lestie Mulholland for details.