Top Ten containergardening Articles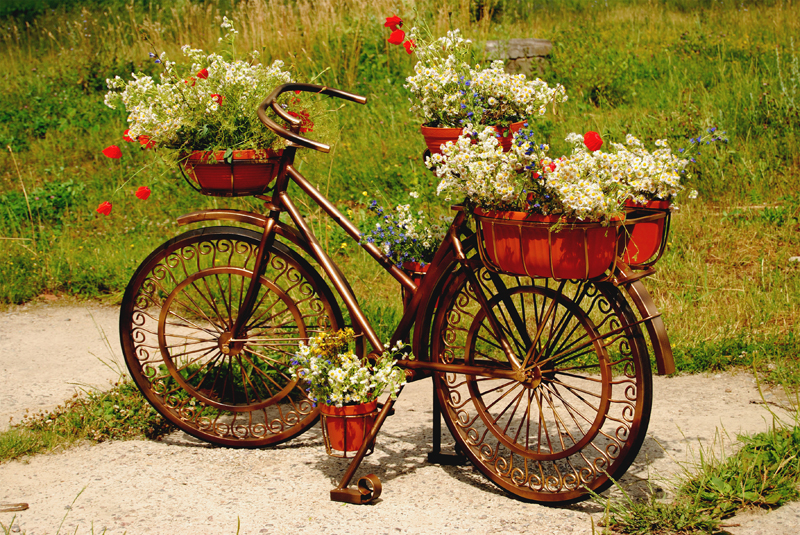 Here are the top ten articles for the Container Gardening Site! These rankings are live and get reset at the beginning of each month, so check back often to see what your fellow visitors are most interested in!
1.
Nasturtiums are Nice!
Nasturtiums are nice, they're easy to grow, edible, pretty, colourful and they don't make a fuss … so with all those qualities and more – why not grow some in your containers? They don't ask for much, they thrill and they spill, so let them bedazzle, they do this well! Got some sunshine to spare?
2.
Lewisia – A Flowering Succulent
It's easy to fall in love with Lewisia 'Elise Mixed'. This low-growing, hardy, sun-loving, flowering succulent will make you smile. It grows in all sorts of places both indoors and outdoors. Containers will look rich, and rock gardens, crevices and pavers will love their company. Ooh la la!
3.
Sweet Bell Peppers
Sweet bell peppers are a garden favorite and very easy to grow in containers. Here are the tips you'll need to harvest a wonderful crop of sweet peppers right from your porch or patio.
4.
Potato Pots
There is nothing like the taste of vegetables harvested fresh from your efforts, and the nutty, creamy, moreish flavour of potatoes tops our list. Coming in all shapes and sizes they are easy to grow, and this kind and humble tuber just wants good soil, regular watering and sunshine. Mash anyone?
5.
Why Garlic?
Garlic is one of those vegetables that everyone can grow and that everyone should grow - it is so healthy and crammed with vital minerals and it seems crazy to suggest that a clove of garlic swallowed whole a day will help keep the doctor away ... sorry apples! If you haven't grow it yet please try!
6.
Killing your Plants Part One
Much can go wrong in the garden and while some of it may be out of our hands, when it's up to us, well then … it's up to us! So, refresh your memories about the things that can go wrong, go wrong, go wrong … and improve your plant to non-plant ratios. This three part series of articles may help.
7.
Stumpery Charm
A Stumpery is a garden feature that is a sort of like a rockery but made with tree stumps and other wood. It can be a charming feature, easy to maintain and set up, not a budget buster, and will offer hours of pleasure and coolth. With these advantages try ? it?s different, green and hospitable!
8.
The Promise of Herbs
The Promise of Herbs is fulfilled daily as we grow them or add them to our cuisines even if it is just a sprig of parsley somewhere! Herbs can do so much especially when it comes to healthy lifestyles and mindsets. What herbs are you growing right now? How does one choose I wonder? Grow some please!
9.
Killing your Plants Part Three
We seem to keep making mistakes, often unknowingly, that lea t poor container gardeining actions and dead or dying plants. It's easy to avoid these, and if you have read parts one and two of this series, then you've seen how to change if you need to. Temperature? Roots? Fertilisers? Neglect? Phew!
10.
Hydrangeas in Containers
Hydrangeas are wonderful flowering shrubs for growing in containers: they are fairly hardy, and with proper care they reward you with beautiful clouds of flowers from summer through fall. Here are tips for growing beautiful container hydrangeas in almost any climate.
Be sure to visit the
Container Gardening Archives
for all the articles!
Editor's Picks Articles
Top Ten Articles
Previous Features
Site Map