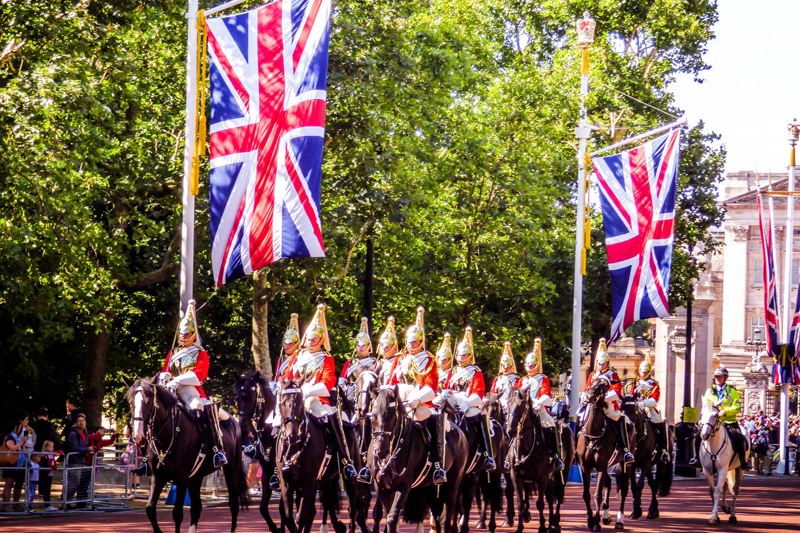 Some of the world´s most famous poets and authors are English.
Agatha Christie


Agatha Christie, sometimes known as the Queen of Crime, was a prolific author of novels and short stories which can still keep you guessing to the end...
Barbara Erskine


Barbara Erskine writes substantial novels which weave together the present and the past, providing insight into different periods of history. She is a mistress at creating word pictures which vividly evoke both time and place.
Break Break Break - Alfred Tennyson


Lord Alfred Tennyson wrote some of his best poetry in response to the untimely death of his friend Arthur Hallam. His short poem Break, Break, Break is an exquisite example of a short poem that encapsulates loss and heartbreak...
Charles Dickens


Charles Dickens was a prolific author whose works have withstood the test of time.
Charlie and the Chocolate Factory


Roald Dahl's book has proved a success with generations of children (and adults!). The colourful, imaginative setting of the chocolate factory lends itself to visuals and the book has been filmed twice. Find out more about the book, the author and the films.
Daffodils - William Wordsworth


Daffodils by William Wordsworth is a poem which many people know or half know, a poem which captures the natural beauty of flowers heralding spring in words and memory.
Do Not Go Gentle - Book Review


The book Do Not Go Gentle, subtitled Poems for Funerals, is a small volume (less than a hundred pages) that brings together poems about death, dying, grief and remembrance.
English Sonnets


Ask someone to name an English sonnet writer and most people will answer "Shakespeare". Yet England has produced a wealth of poets who have tried their hand at the sonnet form.
Enid Blyton Books


Children's author Enid Blyton produced books that appeal to preschool children to those in their teens. Three of her classic series, illustrative of her range, were Malory Towers, Noddy and The Famous Five.
Gamble - Book Review


Gamble is Felix Francis's first venture into solo novel writing territory. Prior to Gamble he co-wrote four books with his father Dick Francis - a Champion Jockey who turned his hand to writing hugely successful horseracing crime novels.
I Wandered Lonely As A Cloud - Book Review


If you only have one poetry book on your bookshelf, pick this one. I found it a joy to browse through, finding poems I knew, half knew or had heard of, all by classic poets such as William Blake, Philip Larkin, Wilfred Owen and W B Yeats.
If - Rudyard Kipling


Rudyard Kipling's IF is one of the greatest poems in the English language. On a technical level it has metre, rhythm, rhyme. On a soul level it has content that goes beyond words, a poem that can speak to people for all eternity.
J K Rowling and Harry Potter


J K Rowling, creator, of Harry Potter, is one of the most successful writers on earth. Her books have transferred to the big screen with tremendously successful films which have a star cast of English actors.
JRR Tolkien


JRR Tolkien - author of The Hobbit and The Lord of the Rings - was an academic who created a hugely detailed mythical world in which to set his stories. Tolkien was born towards the end of the nineteenth century - a Victorian by birth - yet his novels are still hugely popular today.
Kenneth Grahame Wind In The Willows Author


The characters of Mole, Toad, Ratty and Badger are familiar to many adults who grew up with the children's classic The Wind In The Willows. Have you read the book, seen the story on stage or screen, listened to it on the radio or read the book to your children?
Lake District Writers


England's Lake District, one of the country's National Parks, has inspired writers and poets ranging from Arthur Ransome to William Wordsworth. The landscape includes the deepest lakes and the highest mountain in England.
Shakespeare


Click here to find information on Shakespearean theatre.
Siegfried Sassoon


Siegfried Sassoon is remembered as one of the great First World War poets. It could be said that the war was the making of him; although he clearly knew that poetry was his vocation it took the war to bring out both his courage as a leader of men and his brutally honest mastery of language.
Stevie Smith


Stevie Smith, born in 1902 in Hull, was a writer who appealed to a younger generation. She wrote novels and poetry and illustrated some of her writings. She was awarded the Queen's Gold Medal for Poetry in 1969.
The Brontë Sisters


The Brontë sisters Charlotte, Emily and Anne wrote some of English literature's best loved classics including Jane Eyre and Wuthering Heights. The sisters suffered more than their share of tragedy, and did not live to see the full fruits of their labours.
The Daughter of Time - Book Review


I was given Jospehine Tey's The Daughter of Time when I was a teenager, and have gone back to the novel over the years. I have always enjoyed quality historical fiction, and I would put The Daughter of Time close to the top of my list in this genre, although many might file the book under crime...
The Young Visiters


The Young Visiters was written by Daisy Ashford when she was nine years old. For years the notebook containing The Young Visiters lay forgotten in a drawer, until one day in her mid-thirties the author unearthed the story from her youth. It went on to be published, more or less as written, in 1919
Thomas Hardy - Poetry


Thomas Hardy's poetry was first published when he was in his fifties. The deluge of poetry that came to print in Hardy's later years is a delight – not perfect, not pure, but holding moments of genius and memories of a life well lived.
Tristan and Iseult


One of our oldest stories, featuring a traingle of love similar to that of Arthur, Guinevere and Lancelot, Tristan and Iseult is a simple and stirring story of power, love and magic.
William Blake


William Blake – poet and artist, political and visionary – was born in London in 1757. Some would call Blake's Jerusalem - sung at the start of the opening ceremony for the London 2012 Olympic Games - England's alternate national anthem.
William Shakespeare


Online sonnets and poetry from William Shakespeare, famous poet of England.
Editor's Picks Articles
Top Ten Articles
Previous Features
Site Map
Content copyright © 2018 by . All rights reserved.
This content was written by . If you wish to use this content in any manner, you need written permission.
Contact Sarah V Monaghan for details.