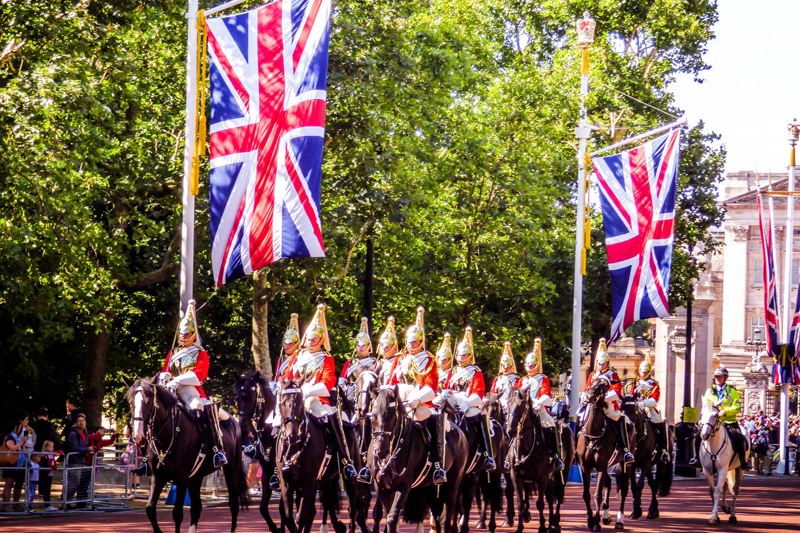 Information about sports, sports events and sports personalities.
Andy Murray Olympic Champion


A straight sets win in under two hours sees Andy Murray, at Wimbledon, achieving the ultimate win of his tennis career – Olympic gold. Sweet victory against Roger Federer who four weeks ago beat Murray in his first Wimbledon final.
Olympic Sports - Aquatics


Aquatics encompasses four Olympic disciplines – Diving, Swimming, Synchronised Swimming and Water Polo. All but Synchronised Swimming – one of two women only Olympic events - were introduced as Olympic sports in the early twentieth century.
Olympic Sports - Archery


Archery events at the London 2012 Olympics will include men's and women's individual and team events. This article looks at English archery past and present.
Olympic Sports - Boxing


Boxing has a long history. An early version of the sport was played in the ancient Olympic Games in Greece. Boxing first appeared in the modern Olympic Games in 1904, by which time it was an established sport in Britain.
Olympic Sports - Canoeing


Olympic Canoeing involves two disciplines – Slalom and Sprint. There are separate events for canoes and kayaks, and for different sized craft. Canoeing has been an Olympic event since 1936 at the Berlin Games.
Olympic Sports - Equestrian


Olympic Equestrian competition has three disciplines – Dressage, Eventing and Jumping; events are open to men and women. There are Olympic medals for teams and individuals in each discipline.
Olympic Sports - Gymnastics


Gymnastics has three disciplines – Artistic Gymnastics, Rhythmic Gymnastics (a women only Olympic event) and Trampolining. Women in particular often reach their peak in this sport whilst young, as gymnastics requires incredible flexibility and strength.
Olympic Sports - Handball


Olympic Handball is played on an indoor court measuring 40 metres long by 20 metres wide, with goals which look similar to football goals at either end. Handball originated as an outside sport and this was how it first entered the Games, named Field Handball, in 1936.
Olympic Sports - Hockey


Hockey's first Olympic appearance was at the 1908 Games in London. Great Britain saw this as a wonderful opportunity to pursue a sport embedded in national consciousness, and put up a team for each of the four constituent nations – England, Ireland, Scotland and Wales.
Olympic Sports - Rowing


Rowing has been an Olympic sport for over a century, debuting at the Paris Olympic Games in 1900. Olympic 2012 Rowing events take place on lake at Eton Dorney near Windsor – the site has a huge lake amidst hundreds of acres of parkland.
Olympic Sports - Sailing


Sailing, originally called Yachting, first appeared as an Olympic sport in 1900. London 2012 Olympic sailing takes place at Weymouth and Portland and incorporates six men's and four women's events.
Olympic Sports - Tennis


A few weeks after Wimbledon 2012 the courts open up again for the London Olympics tennis events. The grass courts will see men's and women's singles, men's and women's doubles and mixed doubles, likely to be played by many of the stars who graced Wimbledon's courts a few weeks earlier.
Olympic Sports - Volleyball


The Olympics has three disciplines in this sport - Beach Volleyball, Sitting Volleyball and Volleyball all of which demand agaility, speed and strength from competitors. The fast pace of Volleyball - played in teams of six, with teams of two for Beach Volleyball - makes it a great spectator sport.
Olympic Sports - Weightlifting


Weightlifting first appeared as an Olympic sport in Athens in 1896. Launceston Elliott won a Gold Medal for the Heayweight One Hand Lift event and Silver for the Heavyweight Two Hand Lift at that first modern Olympic Games.
Paralympic Games


The Paralympic Games owe a huge debt to their founding father, Dr Ludwig Guttmann. Dr Guttmann had an unwavering belief that sport could change both patients' perceptions of themselves and shift medical and public thinking about the potential of disabled people.
Tanni Grey Thompson


Tanni Grey-Thompson is one of Britain's greatest athletes and is a leading spokeswoman for sport. She was given the title Baroness when she became a member of the House of Lords in 2010. She has been in a wheelchair since the age of seven.
The Grand National - A Grand Racing Tradition


The Grand National is a world-famous horse race held in April every year, at Aintree Racecourse, Liverpool.
The Olympic Torch


Between May and July 2012 the Olympic Torch will travel the length and breadth of the United Kingdom. The Olympic Flame will be carried by 8,000 inspirational Torchbearers who have been nominated by the public, and will pass within 10 miles of 95% of the UK's residents.
Wimbledon


Wimbledon – an English tradition, a Grand Slam tournament, a showcase for the best tennis players in the world. Andy Murray has given British tennis a fresh wave of hope, achieving a Wimbledon final in Britain's Olympic year.
Editor's Picks Articles
Top Ten Articles
Previous Features
Site Map
Content copyright © 2018 by . All rights reserved.
This content was written by . If you wish to use this content in any manner, you need written permission.
Contact Sarah V Monaghan for details.