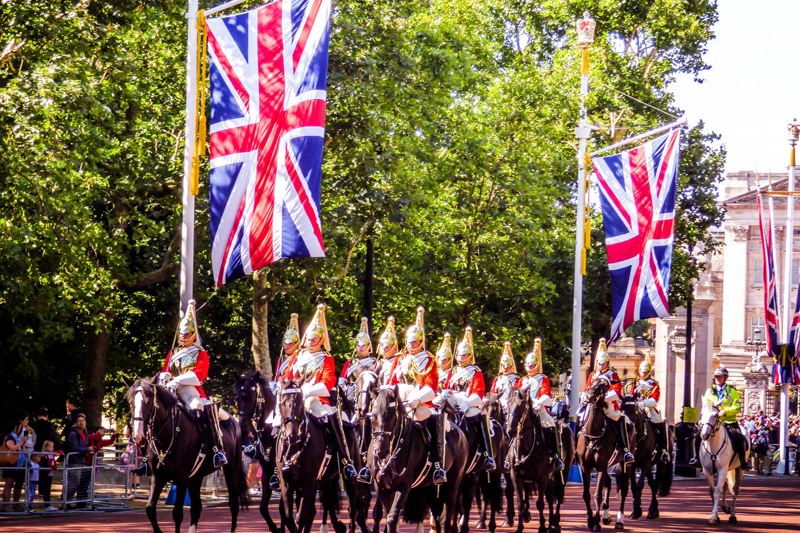 Discover the fascinating history of the English Monarchy, their relevance and position in modern society and their role in shaping English culture and relations with other countries.
English Queens - Boudicca to Elizabeth I


England has had strong leadership from women, yet they have rearely had the chance to shine as male heirs have had precedence in the line of succession. Boudicca led her tribe after her husband died. Mary I succeeded her teenage brother on his death, thus opening the door for her younger sister.
Princess Diana - Queen of Hearts


Princess Diana´s death caused an unprecedented outpouring of grief in England. A woman who did not always find life easy, mother of a future king, Diana had worked her way in to the nation´s heart and soul.
Queen Elizabeth II - Diamond Jubilee


Having spent sixty years on the throne Queen Elizabeth celebrates her Diamond Jubilee in 2012. An extra Bank Holiday to celebrate the Jubilee on 5 June is one of many ways the British people are marking this auspicious occasion.
Queen Victoria


Queen Victoria was Britain's longest reigning monarch, ruling from 1837-1901. She gave her name to the people of her era – the Victorians.
The British Monarchy


All things pertaining to royalty
The Royal Wedding William and Kate


29 April 2011 saw the wedding of Kate Middleton to Prince William in great pageantry and splendour - a fitting tribute to our future king and queen.
The Six Wives of Henry VIII - Anne Boleyn


Henry VIII divorced Catherine of Aragon and beheaded Anne Boleyn - his second wife. His third wife Jane Seymour died. Having already set precedents Henry divorced Anne of Cleeves and beheaded Kathryn Howard. He was survived by his sixth and final wife Katherine Parr.
The Six Wives of Henry VIII - Anne of Cleves


Henry VIII´s fourth wife, Anne of Cleves, had one of the shortest marriages in history and suffered an easy divorce which no doubt kept her head from the chopping block...
The Six Wives of Henry VIII - Catherine of Aragon


Henry VIII is best remembered for his numerous wives who between them were beheaded, divorced and died. The last bride, Kathryn Parr, was the only wife who survived her marriage with Henry. This article gives some tips for remembering the wives and looks at Henry's first wife Catherine of Aragon.
The Six Wives of Henry VIII - Jane Seymour


Henry VIII divorced Caterhine of Aragon and beheaded Anne Boleyn. Eleven days after the execution of his second wife he married Jane Seymour.
Tudor Queens


This article briefly explores the reigns of the Tudor queens Mary and Elizabeth. Who were these rare women who held the power of a nation, of a kingdom, of an empire in their hands for half a century between them?
Editor's Picks Articles
Top Ten Articles
Previous Features
Site Map
Content copyright © 2018 by . All rights reserved.
This content was written by . If you wish to use this content in any manner, you need written permission.
Contact Sarah V Monaghan for details.